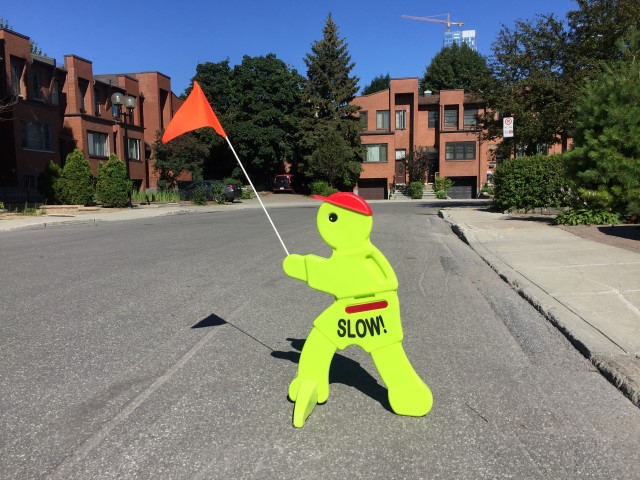 Traffic and speeding vehicles is a major problem on our streets. With children playing and enjoying the outdoors it is even more important that vehicles slow down.
A great item that is becoming very popular is called "Slow Dave" that alerts drivers that children are playing in the area and to slow down. Although some families are using traffic cones which are effective they are too familiar of an item in the city while "Slow Dave" stands out more to warn drivers.
"Slow Dave" is available at Karibu at 2475 Notre-Dame St. W, in Montreal. The price is very reasonable at only $54.95 and can also be ordered online. The following is the link to the item on Karibu's website: https://karibu.cool/collections/frontpage/products/787699
Please share with your friends and family.