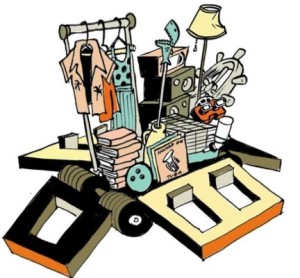 Victor Hugo / Lucien L'Allier Garage Sale – June 20!
Our annual garage sale is June 20th. Each year our street-wide garage sale is more successful and it will be great to make this event even better with more residents participating.
It is a fun day for family and friends and you will be able to clear away unwanted items and make money too!
The garage sale will be advertised on various internet websites, CJAD radio and signage placed around the area the morning of the garage sale.
To have the best garage sale check out our website for tips and tricks.
http://residentsvh.ca/wp/en/news/garage-sale-tips-tricks/
Hope to see as many as possible this year!