Weed Control – Effective Safe Alternative Plus a Tip!
How to Reduce Squirrels and Eliminate Skunks
Important Safety Reminders
Permits & Regulations
Garage ale Tips & Tricks
**********************************************************
Weed Control – Effective Safe Alternative Plus a Tip!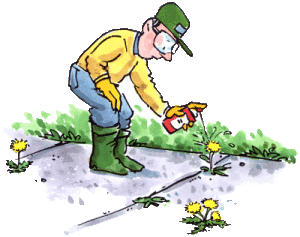 Weeds are a struggle for all of us in the summer and take away from the beauty of our attractive neighborhood.
It only requires a few moments to pull weeds from our small gardens and dispose of them however one area that we have all have a problem with is grass and weeds growing between the bricks of our pathways and driveways. Here is a very easy and inexpensive and safe way to control and kill weeds and grass. This alternative can be used where children or pets play and will have less environmental impact than chemical-laden products.
Vinegar & Salt Weed Killer
1 gallon white vinegar
2 tablespoons table salt
½ cup dishwashing liquid
Mix the ingredients and put the mixture is a spray bottle and spray on the leaves and stems of weeds and unwanted grass. You will be surprise how quickly the weeds will die. Often results can be seen within a few hours, or kill tougher plants by the following day. Sometimes tougher weeds may require a second application.
Another Great Tip – MULCH !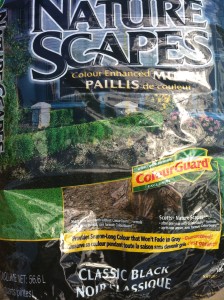 To help manage weeds place mulch on your flower beds. The mulch will reduce the number of weeds by up to 90%, help retain moisture so less watering (70% less) and it looks great! You can purchase a large bag of mulch in different colors from Home Depot. Depending on the area you may need anywhere from 1-3 bags for the front of our homes.
How to Reduce Squirrels and Eliminate Skunks
It's not easy to reduce squirrels and eliminate skunks and after the skunks leave your yard, they may take up residency in your neighbors' yards.  Only if we all work together will we be successful in particularly eliminating skunks from living around our homes.
Squirrels
Eliminate attractions:
The most important means to effectively get rid of squirrels is by cutting off their food supply.  If there's nothing for the squirrel to eat, there's no reason for them to be there.  Don't feed squirrels or leave any sort of food out.  Squirrels will eat, bread, fruits, drippings and scrapings from your BBQ grill
Pet food is another source of food for the squirrels. If you have a pet that you feed outdoors, you may want to bring them inside to feed them. Leaving pet food in your yard or near your house encourages squirrels to live there.
It is also important to clean up any bird feeder spills. Squirrels will eat the leftovers that the birds drop on the ground after eating at the feeder. Raking these up and throwing them away will reduce the squirrel's food source.
Have a good tight fitting lid (locking) on your garbage can.  Also, the seal helps lock in the odors caused by garbage that may attract squirrels.
Skunks
Although it's not easy to get rid of skunks, taking the following steps may help you drive away the skunks in your yard.  Getting rid of skunks may require taking one or more steps, depending on how persistent they may be.  Try any combination as you deem necessary to solve the problem.
Eliminate attractions:
The most effective way to get rid of skunks is to eliminate anything that may be attracting the skunks. Skunks will eat any pet food, garbage, fruits, bird seeds or vegetables that they find lying around.   Be sure to eliminate these food sources.
Have a good tight fitting lid (locking) on your garbage can.  Also, the seal helps lock in the odors caused by garbage that may attract skunks.
Adequately fence off any vegetable gardens or fruit trees and promptly remove fallen or rotting produce.
The skunks may also be attracted due to easy access to shelter. So eliminating this access is essential to the eliminating skunks.  You must close off any open spaces beneath your front porch, house or deck.  Please be sure to carefully evict the entire skunk family before sealing the access point.  Once you have coaxed the skunks out into the open, you may then fill the hole with rocks or dirt however using 1/8 inch hardware mesh (chicken wire) to screen off the area will be the most effective.
Illuminating yard
The next step is to brightly illuminate the yard at night. Skunks tend to be nocturnal creatures and prefer residing and feeding where they can blend in with the darkness of night.  Most skunks tend to be more resent at the front of our homes.  Having your front light and light above garage door will deter skunks.  You may want to use lighting that is light or motion sensored.  The extra lighting also increases safety and security for the home and its residents, since it will help to deter criminal activities too.
Chemicals & Citrus fruits
If the first two steps aren't enough, then start using chemicals or citrus fruits.  Simply soak rags in ammonia and then place them all around the yard's perimeters. Skunks don't like the strong ammonia odor. Be sure to reapply the ammonia to the rags once in awhile to keep the scent strong enough to be effective.
Allegedly, skunks also dislike the scent and taste of citrus fruits, especially lemons and oranges. Apparently, these fruits have natural insect and pest repellent attributes. So you may want to slice up a variety of oranges and/or lemons and place the peels throughout your backyard. The lemons and oranges may repel many other unwelcomed guests too, such as cats, spiders and mosquitoes.
Pest Control Professionals
If the above has not been successful you may want to call a pest control professional.  There are a number of companies available.  A company that I have used and was successful is (also on our website):
Humane Wildlife Control
514-395-4555
http://www.humanewildlifecontrol.com
If anyone else has been successful in getting rid of skunks please post to the blog on the website to share with everyone.
Good luck!
Important Safety Reminders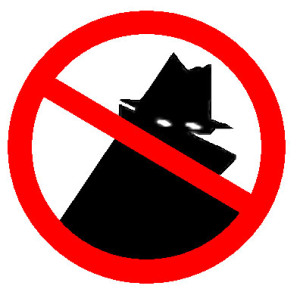 With the improved weather and as summer nears more people and families will be enjoying the parks and neighborhood. With the many advantages of living downtown we also have some of the problems and issues. Families are not the only ones that like to make use of our parks.
There will be times when people may be observed that look out of place, some taking part in questionable activities or some who wish to socialize in area parks late into the evenings. Although we all want everyone to enjoy the parks it is very important that if you observe any suspicious persons or activities to call 911immediately.
Some reminders to enjoy and safe summer:
Be aware for the safety of children on the street or playing in the parks. Do not leave children unattended
Ensure your patio and basement doors and ground level windows are closed and locked if you are not home. Consider using a bar or piece of wood to secure patio doors. If you have a patio door from of an older model, place a bar in the upper part of the door to prevent thieves from lifting it.
Utilize exterior lighting to deter thieves at front door, above garage door and at the back of the house. Consider motion sensor lighting
Timers (both interior and exterior) should be installed to activate lights in your absence
Be aware when your neighbors are away
Notice people passing through the area and any patterns or suspicious behavior
Don't leave valuables in your vehicles and ensure your vehicles are always locked
Let's all work together to ensure a safe and secure neighborhood and enjoy our summer.
Permits & Regulations
The season is here when we all want to have work completed in and around our homes to make improvements. It is very important that everyone follow the requirements regarding permits and regulations to conduct the work. Knowing and having the appropriate permits will ensure the work meets city requirements and prevent problems for you later.
Please refer to the following link regarding required permits and if you have any questions please call 311 for clarification.
http://ville.montreal.qc.ca/portal/page?_pageid=7317,78651572&_dad=portal&_schema=PORTAL
Garage Sale Tips & Tricks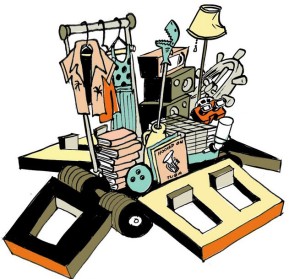 Each year our street-wide garage sale is more successful and it will be great to make this event even better with more residents participating. It really can be a fun day, you will be able to clear away unwanted items and make money too!
The garage sale will be advertised on various internet websites, CJAD radio and signage placed around the area the morning of the garage sale.
Preparation
Start planning now! Spring is a great time to go through cupboards, closets, garage and boxes for those items no longer used or needed.
Invite your friends and family to participate with you. A garage sale can be a lot of fun day and the more the merrier.
Tell your friends about the garage sale
Have your children involved selling lemonade etc. It can be great fun for them too and they will feel part of it!
Have a calculator ready
Have newspaper available to wrap breakable items
Have plastic bags for items
All items should be priced
If you are selling electrical items such as appliance s and electronics, have a power source/extension cord available to test the items.
Have some inexpensive plastic coverings in case of rain
Set-up early (7am-8am). People will start visiting early looking for the best items.
Tips & Tricks
Make it a party or a "fair" like day. If it looks like you are having fun and have lots to offer you will attract more people.
Don't underestimate your items you will be surprised what and why people will buy. It may be "junk" to you but a treasure for someone else.
Have plenty of change available. $50 is recommended of $5 bills, $2, $1, .25, .10 and .05 coins
Never use a cash box, keep your money in a money belt or on your person
Try not to accept large bills, save your change
Beware of some early birds. Some are antique dealers and some have stores and will bargain hard.
Children's clothing and toys sell well. Recently cleaned is recommended. Be prepared to give them away after the garage sale.
Adult clothing does not sell as well as children's so you should price accordingly and be prepared to give to your preferred charity at the end of the day.
Put large items in front, it looks good when people drive by.
As items sell keep moving items to the front to give appearance that you have a lot of items.
Do not take money bills before you give the change. This will prevent people saying you gave the wrong change.
Never let ANYONE use your bathroom under any circumstances
Keep your front door and patio door locked and your kitchen window closed if there is easy access to your backyard! If your garage door is open be sure to block off areas that people should not enter and keep a close watch.
Don't put items aside because someone liked them but does not have enough money and will return. If you wish ask for a good deposit and specify that you will hold them until a specified time only.
Think twice before break a set of two, for or six. Someone may want the entire set.
Don't let people try out clothing. All sales final, no returns.
Watch people with large bags or backpacks. Some may only appear innocent
Be aware of someone lingering around the same spot. They might be waiting for the right moment.
Remember that "Dollar Stores" are your competitors. Don't ask for unreasonable prices.
Don't be offended if someone challenges your prices, it part of the game. You may want to ask yourself if you are priced too high.
Decide what you will want to do as the day progresses. If you don't want to store the items another year consider marking the prices down further in the afternoon. I like to think the items in the sale are leaving for good and I don't want to see them again.
Liven up your garage sale with music, balloons etc. It will attract people and make time go faster.
Keep a sense of humor during the day and get ready to bargain and have fun!
Good Luck !